Marine Mechanic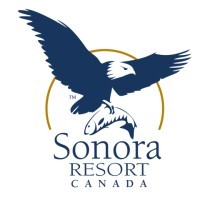 Sonora Resort
Operations
Guaymas, Sonora, Mexico
Posted on Monday, October 23, 2023
We're hiring a Marine Mechanic to join our world class team at Sonora Resort, a luxury all-inclusive Relais & Chateaux Resort, in the unspoiled wilderness of British Columbia. Nestled in the Discovery Islands, Sonora Resort is a remote location accessed by water taxi from the town of Campbell River on Vancouver Island. This is a Full Time/year-round position that works on site at the Resort in shift work rotations. Seeking a start date in October 2023.
Our team shares a deep appreciation for the unspoiled wilderness of British Columbia. Our opulent location is an undeniable draw for those seeking an exciting career with a side of adventure. We are completely submerged in the great outdoors with easy access to hiking trails, Florence Lake, and opportunities to get on the water to explore the Inside Passage.
Each one of our team members contributes to the guest experience at Sonora Resort. Working at Sonora means you are part of a team of passionate and trained professionals focused on providing our guests with unique experiences and cherished memories.
Sonora Resort is committed to creating an engaging and supportive work environment, with a focus on developing and promoting talent from within. We offer competitive compensation packages, exciting employee incentives and the opportunity to develop under the prestigious Relais & Châteaux banner.

Resort Life
All staff are provided with complimentary single bedroom accommodations. Complimentary wifi, cable TV and internet calling provided in each staff room.
Complimentary meals, snacks and beverages provided from our Staff Kitchen
Shift work is required year round; comprised of 10 working days and 4 non-working working days, subject to change during peak season; employees are expected to be flexible in their scheduling to meet the needs of the business.
Water taxi transportation is provided to and from Campbell River for scheduled work shifts
Staff are required to leave the resort on their scheduled non-working days and are responsible for securing further transportation and accommodation thereafter.
Team Amenities on site include a staff lounge, fitness facility, hot tub, outdoor staff lounge area, access to trout ponds, hiking trails and Florence lake where a canoe and stand-up paddleboards are available for staff use.
Enjoy other great work perks such as:

25% off at Sonora's Gift Shop and Island Currents Spa (Services & products)
Special room rate for Employees & immediate family members visiting Sonora Resort
Staff social events and opportunities to experience adventure tours & activities
An Employee & Family Assistance Program offering counseling and mental health supports.
Employee Referral Bonus Program

We offer competitive wages, paid hourly, with opportunities for overtime, plus gratuities.
Full Time Employees are provided a Competitive Benefits Package
Position Summary
The Marine Mechanic position is responsible for the routine maintenance and repair of Sonora Resort's fleet of boats including Grady White fishing vessels, Aluminum inboard water taxis, a Polaris Rigid Hull Inflatable and a Custom Weld inboard jet boat. The Marine Mechanic will have a strong background in marine outboard engines, marine electronics and marine electrical systems, and will function within a team environment to support the Maintenance and Marine Operations departments.

Job Duties
Demonstrate desired service behaviors in accordance with Relais and Chateaux expectations.
Troubleshoot, identify and repair deficiencies on all vessels & marine systems in an efficient manner.
Track Engine hours of all vessels and perform routine engine maintenance on schedule.
Ensure all boats are compliant with Transport Canada Marine Safety Regulations.
Track and complete necessary documentation to ensure all Vessel Registry Certificates and Transport Canada Safety Compliance documents (Blue Decals) are up to date.
Ensure functionality of boat alarm systems and respond to calls from the alarm company.
Order parts and supplies required for maintenance and repair of all outboard and inboard engines and marine systems.
Safely operate telehandler forklift to launch and pull vessels at the boat ramp, and tow through the resort to storage or service areas as required. Safely block vessels in the boat house for repair or winter storage.
Assist Maintenance team with routine maintenance and repair of small machinery, lawn and garden equipment and other vehicles at the resort.
Work independently or with assistance of other team members on any given repair or task.
Assist with other mechanical and electrical repairs on other equipment throughout the resort.
Willing to work extended hours or altered schedule to complete an urgent repair.
Ensure effective working relationships and clear communication is maintained with all colleagues and departments.
Ensure that all equipment is kept in the best repair possible and are used in a safe and proper manner in coordination with the Maintenance Manager.
Be aware of and promote safety standards to ensure both employee and guest health and safety.
Drive small electric vehicles around the resort.

Qualifications
Applicant must be legally eligible to work in Canada.
Minimum of three (3) years of experience in marine mechanical, marine electronics and electrical repairs with emphasis on outboard motors.
Experience in maintenance or repairs of diesel inboard engines, stern drives, electrical systems as well as experience in small engine repairs and maintenance.
Able to safely operate a forklift with telehandler operation an asset.
Thorough understanding of general boat maintenance procedures.
High School Diploma required. Any additional education or certifications in mechanical would be an asset.
Must hold Pleasure Craft Operators Card (Canadian Boating License).
Small Vessel Operator Proficiency (SVOP), Marine Emergency Duties (MED A3) and Radio Operators Certificate – Maritime (ROC-M) or higher Transport Canada commercial marine certifications would be considered an asset.
Must be fluent in English, second language an asset.
First Aid & AED certificates are an asset.
Must be capable of the physical aspects of the job - repetitive tasks, handling heavy loads, combination of standing, walking or sitting for extended periods of time, bending, crouching, kneeling.
About Sonora Resort
Sonora Resort, a Relais & Chateâux property, is located on Sonora Island in the Discovery Islands of British Columbia. It is accessible by boat or air, and 50 minutes by helicopter from Vancouver. Known as one of Canada's hidden gems, Sonora has a unique place in the world because of its secluded location, abundance of natural beauty and wildlife, with luxury accommodations and gourmet cuisine. Sonora is part of the Relais & Chateâux association of the world's finest hoteliers, chefs and restaurateurs that has set the standard for excellence in hospitality. Whether you have an adventurous heart or a desire to live in a remarkable wild place such as this, you will find all kinds of career options at Sonora Resort. We encourage you to visit our website at
www.sonoraresort.com