Controller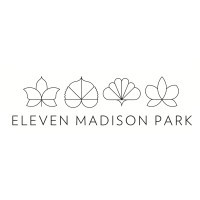 Eleven Madison Park
Accounting & Finance
Posted on Thursday, November 16, 2023
Eleven Madison Park is a plant-based fine dining restaurant overlooking Madison Square Park in New York City. First opened in 1998 as a French brasserie, the restaurant has been headed by Chef Daniel Humm since 2006 and owned by his company Make it Nice Hospitality since 2011. Eleven Madison Park has evolved significantly under his leadership both in food and in experience, earning several accolades including 4 stars from the New York Times and 3 stars from the Michelin Guide.

In 2021, Eleven Madison Park reopened its doors post-pandemic as a completely plant-based restaurant. The desire to reinvent and push the boundaries of fine dining has always been at the heart of Eleven Madison Park, and the team is committed to showcasing our respect for the craft through the precision of our cooking, the elegance of our service, and the passion for our work.
Overview of Role: Oversee the day-to-day financials of Eleven Madison Park and Eleven Madison Home
Reports to: Chief Financial Officer
Duties and Responsibilities:
Daily and Weekly sales reporting
Reconcile revenue from prior day
Send out daily flash report to owners, investors, and managers
Record comps, house accounts, and deposit redemptions
Create weekly KPI report using revenue, COGS, and payroll data
Resy Deposits
Ensure that all reservation deposits are accurately recorded and redeemed
Refund deposits when necessary
Accounts Payable
Create weekly check batch for printing
Match checks with invoices to ensure accuracy before mailing
Upload check batches to bank website
Check vendor statements monthly
Create and analyze month-end financial documents
Complete bank reconciliation
Record journal entries to account for inventories, pre-payments, and accruals
Reconcile balance sheet and prepare work papers with appropriate backups
Create invoices to bill third parties
Maintain a timeline for prompt month-end processing
Disseminate financials to appropriate parties and answer any relevant questions
Tip and Commission Reconciliations
Reconcile tips received with daily tip pool worksheets and inform team of any errors
Compile weekly commission report for events department
Prepare sales tax filings (monthly PrompTax and quarterly)


Create and review the annual budget

Qualiifications:

Bachelor's degree or higher in accounting preferred
2-3 years' experience working in restaurant accounting preferred
Strong writing, communication, and interpersonal skills
Well-organized with a keen attention to detail
Exceptionally strong analytical and quantitative abilities
This is an on-site position located in Manhattan. Please include an updated resume and cover letter for immediate consideration.